Racism, sex-trafficking, and butter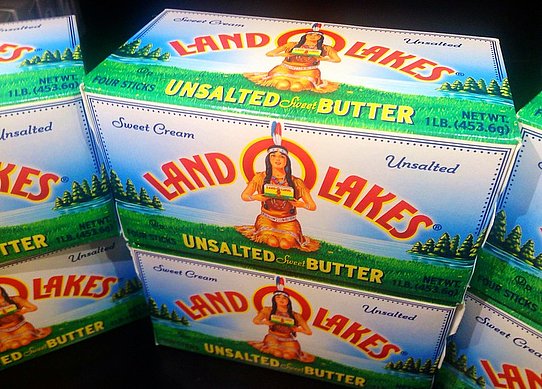 No more Land O' Lakes butter lady.
Land O' Lakes has decided to remove the iconic butter lady from their product. For years, and as long as I've been around, Land O' Lakes butter has had the picture of a woman wearing a traditionally styled Native American outfit on it's packages of butter. But not any more.
Although Land O' Lakes didn't say the reason for removal was due to racist opinions, there are those who had racist opinions regarding the Land O' Lakes butter lady:
The Grand Forks Tribune noted that many Native people, including North Dakota state Rep. Ruth Buffalo (D), have called the woman's image racist. Buffalo told the paper the image goes "hand-in-hand with human and sex trafficking of our women and girls.… by depicting Native women as sex objects."
Never did the butter lady remind me of human and sex trafficking, or that the butter lady was depicted as a sex object.
Read more at Land O'Lakes Removing Native American Woman From Packaging After 92 Years