Instant Pot Refried Beans Recipe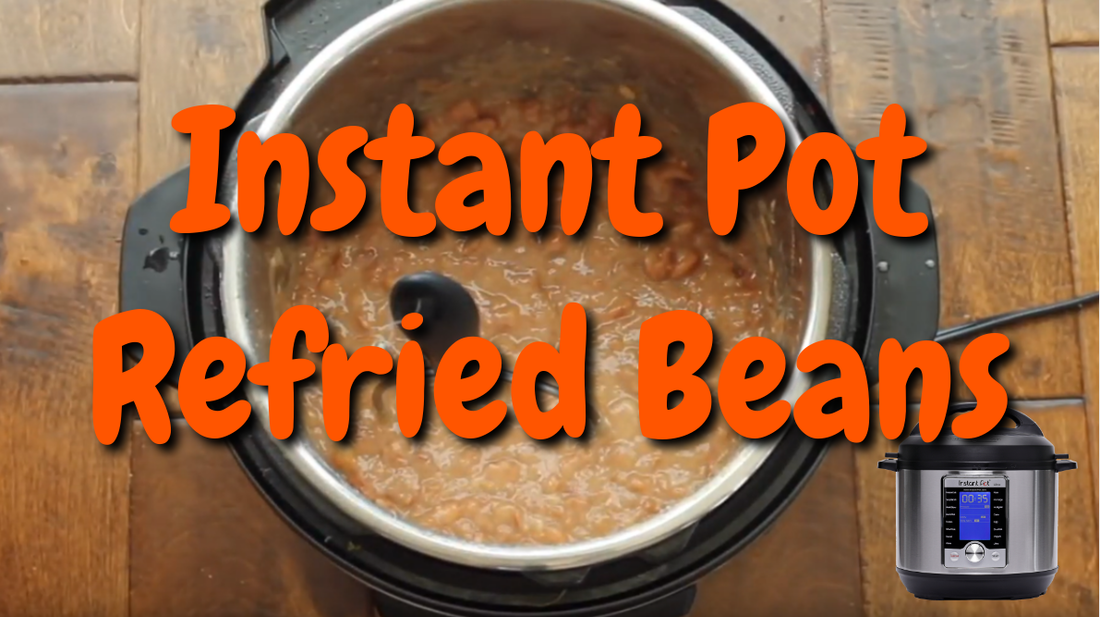 Here's a recipe for refried beans in the Instant Pot that I'd like to share with you. There's a video at the end which shows you step by step how to make these refried beans.
They say that once you try homemade refried beans, you'll never want to go back to canned refried beans.
With the Instant Pot, there's only about 45 minutes of cooking time, starting with dried beans. That's right, you're not going to use canned beans, you'll be using dried beans, and the cooking time is less than an hour.
To cook the dried beans in the Instant Pot, the secret is lots of liquid. For that reason, you'll be using 4 cups of chicken broth and also three cups of water.
1 pound of dry pinto beans
1 chopped onion
1 heaping teaspoon of garlic powder
a dash of garlic salt
1 teaspoon of cumin
4 cups of chicken broth
3 cups of water
Rinse the beans and add all ingredients to the Instant Pot in the order they are listed above.
Put the lid on the Instant Pot.
Make sure the Instant Pot is on sealing.
Set the Instant Pot to "Manual" and set the cooking time to 45 minutes
After the beans have cooked for 45 minutes, allow them to sit in the Instant Pot for 15 minutes
Take the lid off of the Instant Pot
Drain out the liquid from the beans
Add back 1 cup of the liquid (you can use more or less liquid as you prefer)
Smash the beans well.