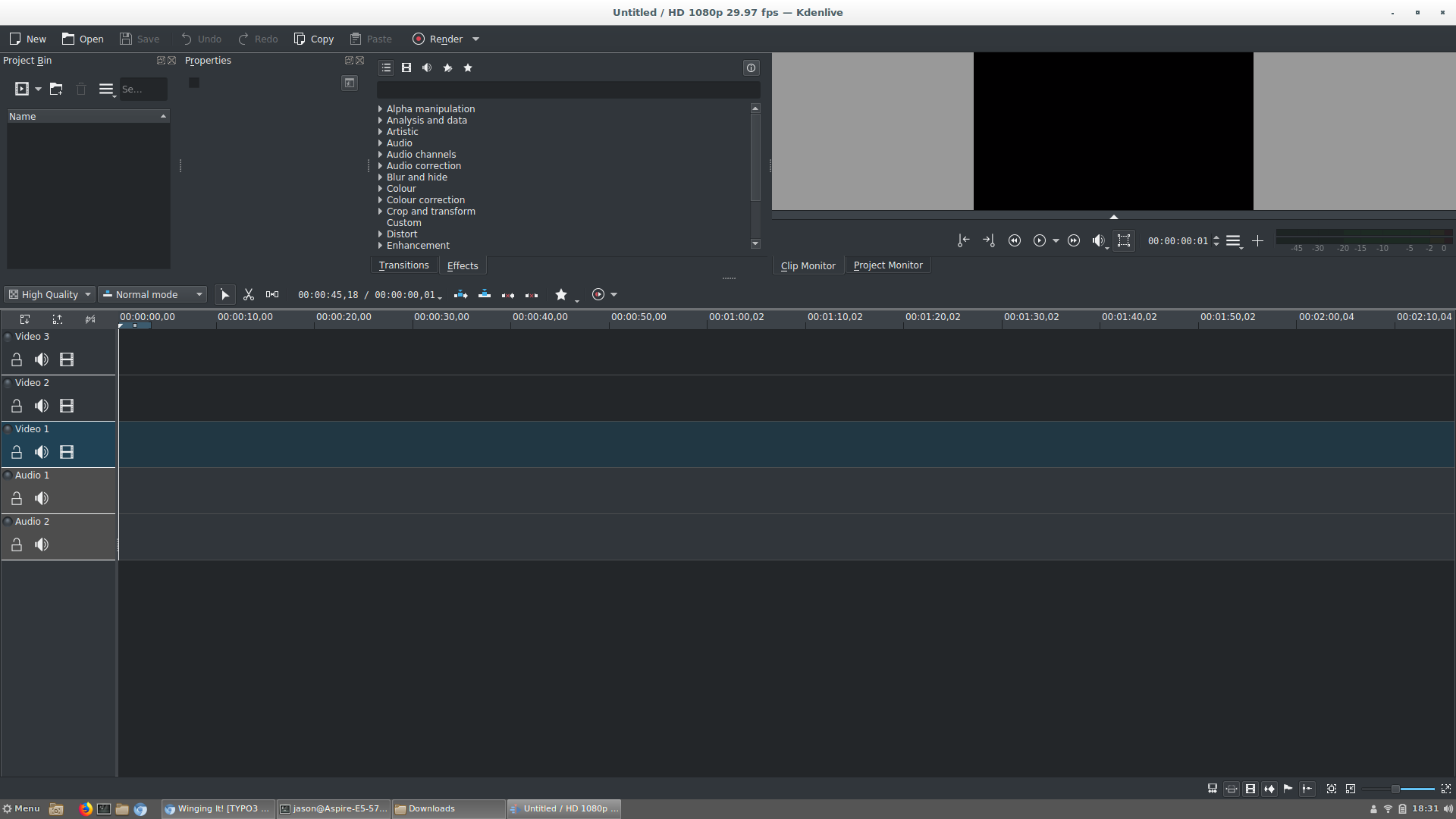 Kdenlive is an awesome video editor for Linux. The version that comes from the Ubuntu software repositories is an older version than what is available. For instance, I just installed the one you can get for Ubuntu from their repositories and it is Version 15.12.3. But the most recent version from the KDenlive web site is 17.12.0.
I want the latest version. So I headed to the KDenlive web site and they said if you want the most recent version for Ubuntu, "It is recommended to download the AppImage version until the release of Ubuntu 18.04." I am running Ubuntu 16.04.
So what is the AppImage version of Kdenlive? AppImage is a cross platform package format which Kdenlive is distributed by. See the KDenlive Download page for more information about these Cross platform KDenlive packages.
So all I had to do was download KDenlive from one of the mirrors listed here (future versions will be found at a different URL) : https://files.kde.org/kdenlive/release/Kdenlive-17.12.0d-x86_64.AppImage.mirrorlist
Yeah, all you have to do is download the file which has the "AppImage" file extension, then run chmod +x *AppImage and then run it. You can run it by double clicking its icon or from a terminal by typing "./" followed by the file name.